| Call Us Now!
(806) 771-7177
Law Office of
Angie Trout
About Us
---
Angie Trout founded the Law Office Angie Trout in 2004. Her desire was to build a legal practice that could offer the efficiency and expertise of a large firm while maintaining the intimacy of a small practice. The philosophy remains to be client-focused legal services at the Law Office of Angie Trout.
Angie Trout
---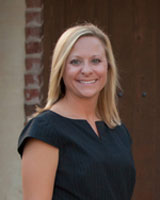 Angie Trout was born and raised in Lubbock, Texas. She graduated from Coronado High School in 1995 and continued her education locally at Texas Tech University. Angie received her bachelor degree in Public Relations from Texas Tech University in 1999. Angie pursued her passion of becoming a lawyer by earning her Juris Doctorate degree from Texas Wesleyan School of Law in 2002.

Angie is a member of the State Bar of Texas, the State Bar of Texas Family Law Section and the Lubbock County Family Law Section.